FUN FISHING ON OUR DAY OFF!
August&nbsp24,&nbsp2018
Río San Juan
1 photo & 1 video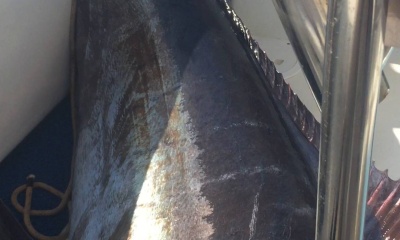 Marlin (Blue)
We hadn't`had a charter in a while, so we decided to go marlin fishing. We loaded up the boat and headed out at the first light of dawn. When we got about only 5 miles offshore, we had a tremendous bite on a special homemade lure, made by my friend Capt. Jack Callion. We fought the fish for 2 1/2 hours. It wore me out, and my deckhand, and another fisherman the passed by and got in out boat to help us. The marlin came up tail-wrapped and dead, so we had to bring him in. The marlin fed most of the village around the area of the Laguna Gri-Gri, and went to good use.
If you're up for a fishing adventure in the pristine waters of the Dominican Republic, join North Coast Sportfishing and B&B! Captain Randy Rode has been in the charter boat industry for over 40 years, and he'll take you on a trip to remem...