Hauraki Gulf Report 19.02.19
Hauraki Gulf Report 19.02.19
Trip Info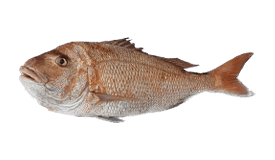 Snapper (Pink)
Yellowtail Amberjack
John Dory
Well the weather has not really been allowing us to go as wide as we wanted to in the last 2 weeks with 35knt winds both weekends. Our usual spots over by the pigeons and squiggles where there has been lots of snapper have been a long way to go with the big seas we have had! The good news is that the bigger fish are now moving in closer and we are finding good gannet and dolphin workups with loads of better size snapper and kingfish under them!
We have been looking for the birds working in the 45-50mtrs marks over a wide area in the middle grounds. These areas are now holding good amounts of the larger snapper and long drifts through them (not necessarily exactly where the workups are) is producing a steady stream of good fish.
As you would know we specialise in lures and especially slow jigs. The colours that are working seem to differ every day and sometimes during the same day as well. Orange and yellow colours mixed together have been great as have the pinks and reds. We tend to try as many colours as we can until we find the right mixture then get everyone fishing these. Having 8 anglers helps us to find the right combination.
There are also fast-moving workups around the elbow east of Tiri (out side the cable), but they don't seem to be holding many bigger snapper at the moment. These workups can also be found halfway down the Tiri to Kauwau line on the inside of the cable (western side of cable zone). They are also in the cable zone but please don't fish in here!!!
I imagine the snapper fishing will become more consistent in closer now as the water starts cooling again. We really enjoy this time of year at the end of summer and the great fishing it provides through late February and March.
So I look forward to seeing you out there. Or come out with me and enjoy my playground and learn a few tricks I have gained over the years!
Nik Key is a tutor, guide, lure tester, author and charter skipper for Snap Fishing Ventures.
Capt Nik (Snap)
Book your trip with Snap Fishing Ventures – Sports II
About The Captain
Nik Key
Whangaparaoa, New Zealand • Member since July 2016
Captain Nik has fished the stunning waters of the Hauraki Gulf since he was a kid. With over 40 years experience on the water, he is not only passionate about fishing, but also about being at one with nature on the open sea. With many years' experience fishing the local waters all year round, Nik has a thorough understanding both of how the area fishes, and why. Nik started fishing with softbaits and metal lures in about 2004, and has never looked back. He and his team took home the inaugural prize at the first ever Berkley Gulp softbait competition in New Zealand in 2007, and were at the forefront of developing this technique in the local area. Nik takes pride in sharing his knowledge of fishing with softbaits that he gained from 12 years of intensive lure fishing.
Response time: 14 hours
Response rate: 100%