GIANT Yellowfin Tuna and Blue Marlin !!
June&nbsp12,&nbsp2021
Playa Potrero
7 photos & 1 video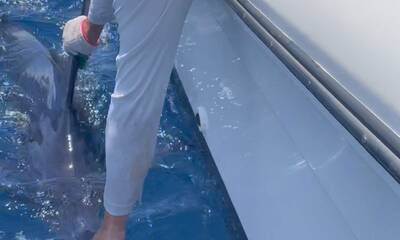 +5
Tuna (Yellowfin)
Marlin (Blue)
Had an awesome offshore full day. Found the tuna pod early morning getting decent sized tunas with rod, reel and spearfishing. Later on we hooked a nice blue marlin that put up an amazing fight. Ended the day with a couple of beers and burgers ?
Explore Guanacaste's pristine coastline with Salt Hunt Charters! They understand that every guest group has different needs and they try to make each trip a pleasant one. With a variety of options and styles you can catch fish, each trip can be a pe...