May brings some great fishing!
May&nbsp16,&nbsp2015
West Palm Beach
4 photos
+1
Barracuda (Great)
Sailfish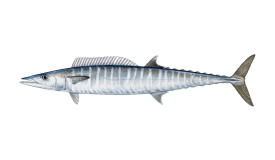 Wahoo
Tuna (Blackfin)
Wow- is how we can describe May fishing. There are Sailfish, Dolphin, Kingfish and a great run of big Blackfin Tunas. Fishing is fun this month. Book soon!
West Palm Beach one of the many great fishing hotspots in Florida. One of the prestigious fishing charters in the area is Angler Management. They've earned the nickname of being the "Sailfish Specialists" because they specialize in, and ...