QUIT WISHIN & LETS GO FISHIN!
September&nbsp01,&nbsp2017
Hagåtña
9 photos
+6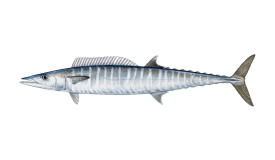 Wahoo
Tuna (Skipjack)
Grouper (Goliath)
Marlin (Blue)
Tuna (Yellowfin)
Some of the trips we had for September! Good times on the Don Pedro!!!
Shut Up & Fish invites you on a fun and memorable fishing adventure on the productive waters of Guam. You will depart for Hagåtña and into some of the world's big game rich waters that offer year round fishing. Captain Joaquin is a ...