Panama Bay cruise with Mahi bonus!
January&nbsp14,&nbsp2021
Panama City
4 photos & 1 video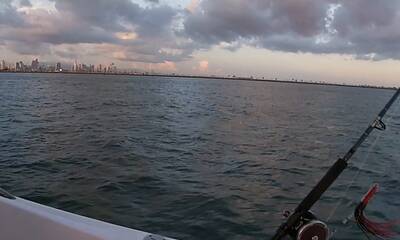 +2
Dolphin (Mahi Mahi)
Had a fun sunset cruise around Taboga island with clients that wanted to relax with little desireto fish, however our skilled fishing crew noticed some bait fish and suggested clients to throw some lines and BOOM!!! Fresh mahi for dinner
Panama GEM Charters takes you fishing around the iconic waterways aboard their speedy and reliable 27' Proline. Whether it's Pearl Islands Archipelago, 20 Fathom Trench, or Taboga Island, you can sample some of the finest game species here, in...