Having a WHALE OF A TIME!
February&nbsp06,&nbsp2021
Dana Point
2 videos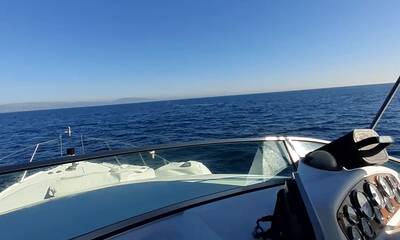 This time of year the Whales are really on the move. Enjoy natures playground while catching dinner. DANA POINT IS THE DOLPHIN & WHALE WATCHING CAPITAL OF THE WORLD. GIANT BLUE, GRAY, HUMPBACK, FIN, KILLER, PILOT, SPERM, DALL'S PORPOISE AND FALSE KILLER WHALES PASS RIGHT THROUGH DANA POINT ON THEIR MIGRATION TOWARDS MEXICO. Bottlenose dolphins, common dolphins, Risso's dolphins and Pacific white-sided dolphins also frolic along the coastline for everyone to enjoy! "Seas the Day" and book a relaxing charter w/ RockenReel Sportfishing
From the shallow inshore bays to the deep waters just a stone's throw offshore, Dana Point has it all. Discover these diverse fishing grounds aboard a luxury boat with RockenReel Sportfishing, and put your angling skills to the test! Captain Steven ...