Winter Fishing is Heating Up!
January&nbsp21,&nbsp2022
Vancouver
1 video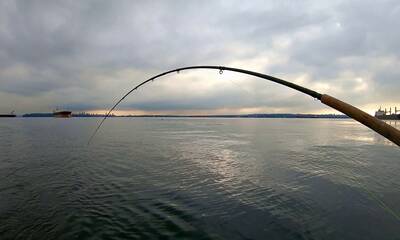 As we finally get a break from torrential rainstorms, then snow and freezing temperatures, both the weather and the winter Chinook salmon fishing around Vancouver is heating up! Over the past week, we've been getting good action on spoons and hootchies trolled right off the bottom, behind green or black flashers. Winter or "feeder" chinook around Vancouver range about 8-12 pounds, are scrappy and very good eating! In our area, these fish need to be 62cm to be legal, and over the past week, our ratio of undersized to keepers was about 3 to 1, but they are all great fun when the bite comes on (see video). Catches of delectable spot prawns have also been good - a staple part of our winter fishing program! After almost two months of really bad weather, it is nice to get back out on the water and find good fishing!
Roy's Fishing Charters operate in the beautiful waters of the Salish Sea and Howe Sound, around the spectacular city of Vancouver, BC. They offer year-round charters for all available and in-season species of Pacific Salmon. On longer charters in wi...